略歴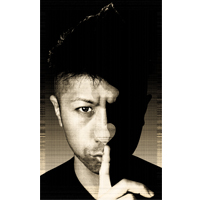 1999/3

久留米大学 文学部 国際文化学科 卒業

2002/3

香蘭ファッションデザイン専門学校 ファッションデザイン専攻科卒業

2002/3~2007/12/12

高級婦人服メーカーにてデザイナー・パターンナーとして働く。

2008/1

クチュールデニムブランド「ALL MYLOVING]を立ち上げる。

2009~2018

福岡アジアコレクション参加。その他アジア各国にてコレクションを発表。

2019/9

デニムトレンチコートラインを発表。
---
1999/3
Kurume University Faculty of Literature International Culture Studies graduated
2002/3
Koran Fashion Design College Graduated from Fashion Design Major
2002/3-2007/12/12
Worked as a designer / patterner at a luxury women's clothing manufacturer.
2008/1
Couture denim brand "ALL MYLOVING" started.
2009-2018
He will be showing his collection in various Asian countries, centering on the Fukuoka Asian Collection.
2019/9
After 10 years of research from the brand's launch, the Denim Trench Coat Line was launched.
SNS
Twitter

Facebook

Instagram